The Missionary Offering for July goes to:
Gospel Literature Outreach (GLO)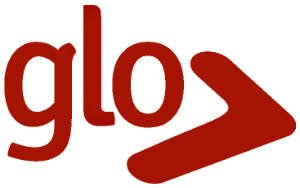 Due to the Covid-19 virus pandemic the college has had to shut down. This includes the coffee shop; the bookshop and the students have had to finish their courses online. This year 7 completed the Certificate year, 3 completed the Diploma course, and around 40 completed the Joshua course. The full-time students were from Scotland, Wales, the Faroe Islands, Slovakia, Poland, and Italy. Four students joined for term two from Kairos college in Romania.

Prayer Points:
• Pray for those who are leaving the college, that God will show them the next step, whether that is university study, back to secular work or full-time service.

• Pray for a good number of applicants for the full-time courses and the Joshua programme, all starting in September.

• Pray for all the students who completed the Joshua course.

Summer Teams:
As there are no summer outreach teams this year due to the pandemic, pray for the churches which were due to be helped by the teams, as they seek to use modern technology to share the Gospel, disciple new converts, and encourage local churches.

Centre:
• Pray for plans to develop the centre.

• Pray for plans to restart the new intake of students 2020-2021, expecting 12-14 students into the Certificate year, 3-4 into Diploma course, 2-3 into Baccalaureate course and the Joshua Project.
---
Keep up to date with Ronnie & Margaret Sim's Bible Translation work in Africa via their blog 'Out of Africa'. Click the image to the right.

---
Our dedicated team of volunteers meets every Tuesday evening from 7.30pm – 9.30pm to assist individuals and families whose lives have been impacted by addiction to drugs, alcohol and substance abuse. The bus provides a relaxed and friendly place to talk, have a cuppa, a bite to eat and a chat. Ultimately we aim to help individuals break the destructive cycle of addiction and get on the road to New life in Christ Jesus. All are welcome.
Please note: Due to the COVID-19 pandemic restrictions, the Bus Team are currently holding meetings via ZOOM. Please Click Here to email us for further information.