The Missionary offering for January goes to: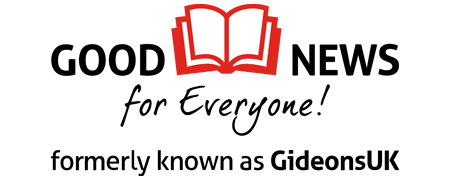 Introducing everyone to the Lord Jesus Christ
The Bible is a book all about God's relationship with us. It offers us an opportunity to meet with Him and get the direction we need to live life to the full. The Bible has provided hope and inspiration for generations and continues to be a worldwide best seller, with sales outstripping any other book ever published.
The Bible is actually a collection of 66 different books and letters, written over a period of some 1,500 years up to about 100 years after Christ's death and resurrection. It is divided into the Old Testament (the first 39 books) and the New Testament (the last 27 books). The word 'testament' means covenant or agreement, so the Bible shows how God's old agreement, based on the 'covenant of law,' is superseded by a new 'covenant of grace' – as shown in The New Testament.

---

---
Keep up to date with Ronnie & Margaret Sim's Bible Translation work in Africa via their blog 'Out of Africa'. Click the image to the right.
---
Our dedicated team of volunteers meets every Tuesday evening from 7.30pm – 9.30pm to assist individuals and families whose lives have been impacted by addiction to drugs, alcohol and substance abuse. The bus provides a relaxed and friendly place to talk, have a cuppa, a bite to eat and a chat. Ultimately we aim to help individuals break the destructive cycle of addiction and get on the road to New life in Christ Jesus. All are welcome.
Please note: Due to the COVID-19 pandemic restrictions, the Bus Team are currently holding meetings via ZOOM. Please Click Here to email us for further information.